AWANA begins Sunday, September 13
Our new AWANA year begins September 13. We would love to have your kids join us! You can jump in at any time during the year! Registration is now open.
Bible study by Louie Giglio
Not Forsaken, September 20
Join us as we study "Not Forsaken"
in this new Sunday school class. Not
Forsaken introduces readers to a
God who desperately wants to know
them and be the healing, steadfast
presence in their life they may be
missing. This new class will begin
September 20, at 10:30 am in room B5.
Orientation Luncheon. What do Southern Baptists believe in? How do I get involved at FBC? Sign up at the Welcome Center or call the church office.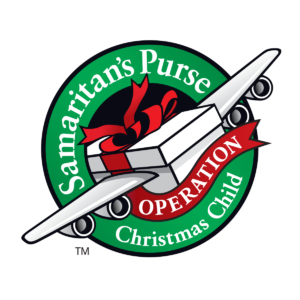 Operation Christmas Child
The church packing party will be October 30th from 6:00 pm to 8:00 pm
and also October 31st from 2:00 pm to 4:00 pm.
We are offering private time slots on Saturday from 9:00 am to 12:00 pm
for those who are avoiding crowds.
We have also established an Amazon Wish List for items to help with
contents for the packing party . The link can be found
on the Operation Christmas Child Facebook page.